Are you MAD ENOUGH to CHANGE THE WORLD
Because solving the most challenging problems of our time requires a lot more than a college degree and good intentions.
Real change in the world happens when YOU change:
YOU question the status quo.
YOU observe the injustice around you.
YOU take stock of how you are contributing to the problems around you thinking about everyone who is impacted
REDUCE
YOU reduce your negative impact, starting with what you can directly control.
YOU expand your impact by inspiring change in your network, taking actions together to reduce harm.
REPAIR
YOU work in your community to mitigate the injustices that have already been done.
YOU mobilize your network to raise the resources required.
RE-IMAGINE
YOU empower the most vulnerable in your community to represent themselves and become leaders.
TOGETHER, you co-create a better world with equal representation and equitable outcomes for all.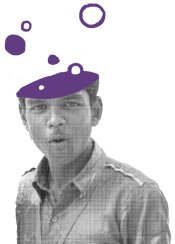 The MAD Apprenticeship Program is built to transform YOU.
Join us to learn how to:
Become more self aware
Take effective action
Bring about long lasting, systemic change
Put what you learn into practice:
Take part in the MAD mission to end the oppression and suffering of children in need of care and protection.
The Program will equip you with the life changing skills you need to create radical change in the world around you.
Because when we change, THE WORLD CHANGES
Join the MADness